Human Capital Development – Human Resource Consulting
Touchstone Business Solutions has always been committed to helping businesses develop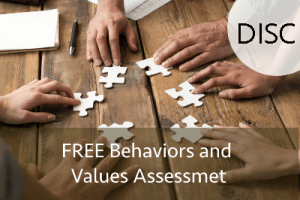 their people. We are proudly affiliated with LifeThrive to bring you the best in human capital management and development solutions.
As a business owner you rely on data, metrics and measurement in almost every area of your business – Planning, finance, marketing, production, etc. – experience has proven that we make the best decisions when we base them on objective information.
Ironically, one area that most businesses don't measure effectively is the H-Factor, the human factor. Consider this:
In most businesses, people are our single biggest expense category (payroll, benefits, etc.). If we are investing so much in people, shouldn't we optimize this?
Our people are absolutely essential to our value creation – "our single greatest asset."
And research shows that statistically 75% of our "Greatest Challenges" are people challenges.
Yet when it comes to our managing people most companies don't have a clear picture – they don't have the data!
We can help! We use objective data driven solutions to develop employee and team potential – Your People. Using the LifeThrive process we have proven solutions for maximizing employee productivity, improving individual and team performance and impacting corporate profitability!
The Process
Our proven process uses industry leading assessments and tools to inform and empower an individualized process for the personal formation and development of each employee!
The Benefits
How would you like to hire better, develop your people, increase employee engagement, reduce conflict, optimize teamwork and solve your turnover problem?
See double digit improvements in employee performance in: continuous learning, resiliency, self awareness, goal achievement, self direction, teamwork, self management, personal accountability, decision making, accountability for others, results orientation and more.
Dramatically Improve Profitability! In independently verified studies this process has correlated to a 43% increase in profitability.
Assessments and Tools Offered:
Job Analysis
Response to Conflict
360 Analysis
Employee Engagement
Coming Soon: Job Safety Assessment
The Team

John Mercer
Organizational Development Consultant focusing on multiple sectors including industrial/Manufacturing and Non-Profit Industries – John brings 30 years of experience in multiple roles and industries.

Jason Benedict
"Jason Benedict is a certified LifeThrive Professional. He earned his MBA from Regent University and is an expert in enterprise development, business training, marketing and finance. He has served as a consultant, coach and trainer to hundreds of businesses over the last 15 years."